Last night's lineup, full of unfamiliar names in something that wasn't quite an England shirt with a stadium semi-full of non-football fans...
Ah, it must be Soccer Aid.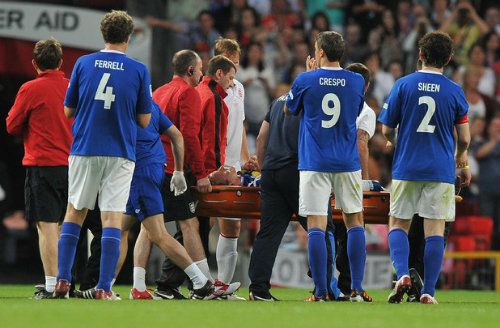 Tuning in last night without prior knowledge of the Team GB experiment, you would have been forgiven for thinking that it was a charity football match on show. Semi-retired footballers, a bit of youth (of which you'd never heard of) playing against a squad full of yellow disinterest, yet still enough to make the former look silly... It can only be Olympic football.
Those 'fans' of Team GB may need to become accustomed to such mediocrity. Despite assertions by the media that all in their group will be swept aside with ease, the reality is that Team GB are far from an outfit able to make any real damage at this competition. In their way are a talented young Senegalese side, a UAE side (that have played 17 times together already- 15 more than Team GB will have by then) and a superb Uruguayan squad showcasing some of the world's best talent.
Perhaps the crux of the failure of such experimentation was shown by the discussions amongst BBC pundits upon the lack of atmosphere. Although it is absolutely great to have kids watching and involved in youth football, they simply don't create atmosphere. Hardly a surprise when each home nation has had decades of muted experience in youth football around the country. Yet, our BBC pundits, this week in the shape of Garth Crooks, Gabby Logan and Robbie Savage assured the viewing public that something would be 'made up' or 'found' by next week's first game. In fact, even the Olympic organisers had helpfully offered a suggestion for what could be shouted:
"Give it heart, give it soul, Team GB come back with gold!"...
The brazen disconnection between organiser and supporter could not be bigger. Suggesting "chants" from the top is akin to governments dictating the preferred culture and past-times for the proletariat; utterly disconnected and without understanding of what makes football work, we shouldn't expect anything else from such a foolhardy collective. If we can learn anything from our distant North American cousins, it is that 'teaching' those who don't understand football how to behave or act is as futile an approach as getting Andy Carroll to trap a ball. Messi he is not.
In a competition involving thousands of the world's very best athletes- one would imagine that if there was ever a time for such spurious claims to die it would be where every single athlete in a field of competitors wants the title. Alas, such inclination was lost amongst the BBC heavyweights (where's the insightful Mark Lawrenson when you want him?).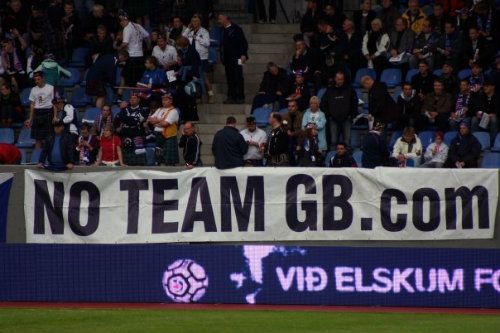 Opposition to football Team GB should not be mistaken for non-support for Team GB as a whole. It's an experiment that realistically should never have been attempted. Those of us who value real 'football' and the continuing independence of our respective home nations should hope that these next few games are as unspectacular as the first. Let's leave it another hundred years before this doesn't happen again.